Plus X Award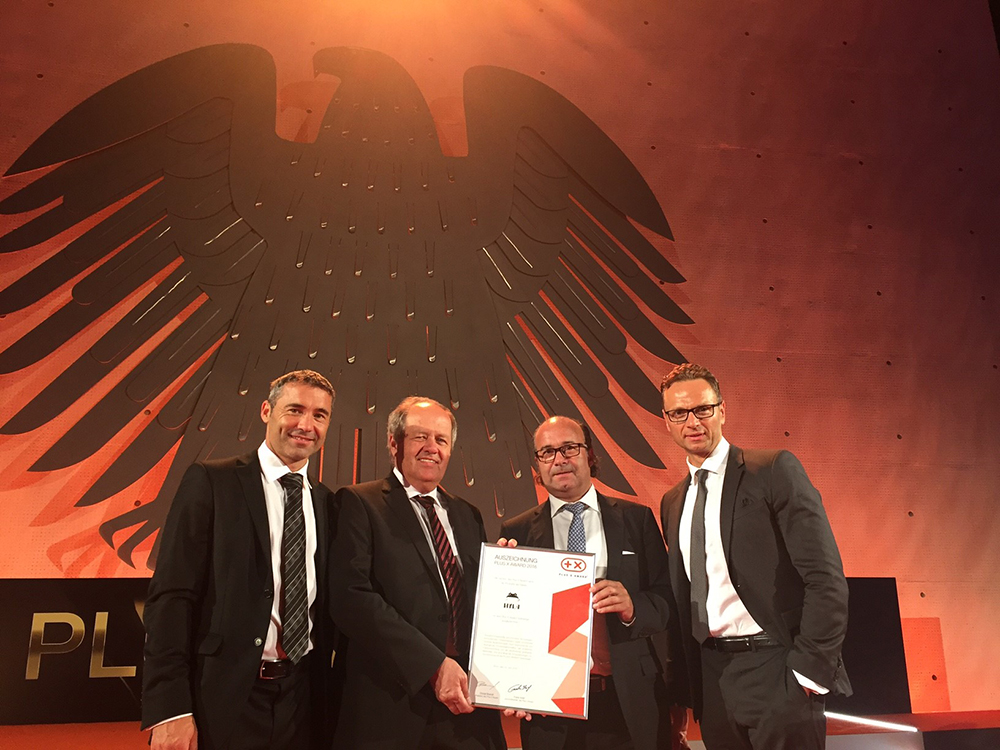 Plus X Award
The Plus X Award as a prize for innovative technologies, sport and lifestyle products, is in its 13th year in 2016, honoring manufacturers for their qualitative leading edge. Albert Einstein once said: "More than the past, it is the future that interests me, since that's where I intend to live." With this principle in mind, the Plus X Award distinguishes products that are innovative and viable for the future and possess at least one "Plus X" factor – the additional value of a product.
The advances made as a result directly benefit the consumer. It is precisely these kinds of innovations that simplify our lives, making them more enjoyable and are ecologically meaningful, and that are distinguished by the Plus X Award. For the purchaser, this seal of approval represents a definite recommendation to buy. The Plus X Award assists consumers in their purchasing decisions, showing them swiftly and simply the truly innovative and highly qualitative products such as the HYLA.
We are very proud to receive 4 seals and to feature among the best companies in the world.